By amy ~ October 10th, 2011 @ 3:37 pm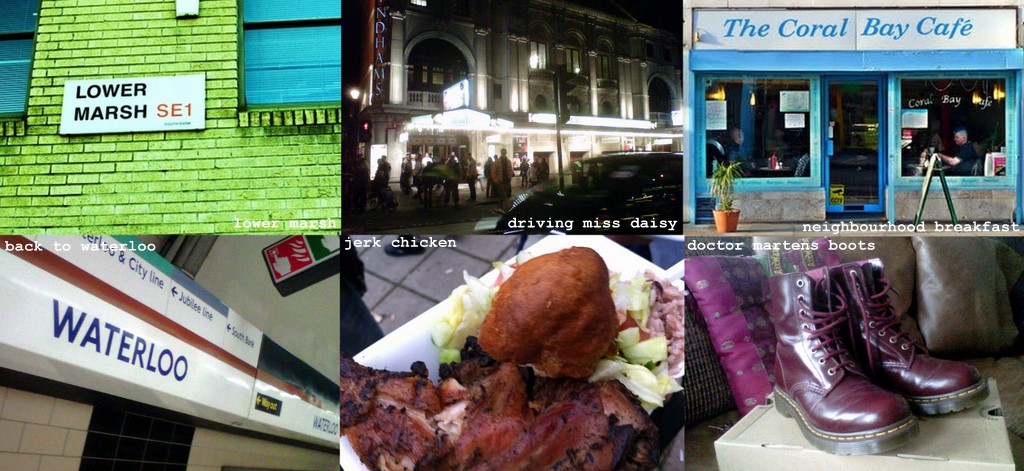 And after the baking heat of Cambridge a week ago, I finally made it home on Saturday night (despite the better efforts of First TransPennine Express) just in time for the last hour of X-Factor and shortly before the on-off drizzle set in again – awaiting me were ecstatic fishes (yay), a mountain of junk mail (natch) and a half-full kitchen bin that I had completely forgotten about (rank). Autumn, thankfully has returned, or the latter would have been far more unpleasant to deal with and the former would have been very hungry indeed, but the welcome cooler weather has returned as expected and all was well!
I can happily report my busiest week ever a scant two months after doing exactly the same thing following my last Cambridge/London combination, and despite the usual small handful of cancellations during the preceding week, most appointments were filled and I have been kept very much occupied! The next visit is already organised hotel-wise (and I will once again be digging my heels in for a room with a view – the one below entertained me day in and day out to the extent that I was inspired to sleep with the curtains open each night) and as ever, my London digs excelled themselves on comfort in terms of climate control – the temperature on my arrival on Tuesday lunchtime was still edging towards the 30° mark and I spent the first hour of my visit unpacking with the aircon on full blast until I realised that I was rendering the in-room refrigerator superfluous, and since my first caller was due shortly it might be not be a bad idea to keep things at least somewhere above the levels demanded by the EU directives pertaining to the storage of raw shellfish.
Having such a busy week meant that the odd bits of time off didn't allow for going far – my one attempt at a brief afternoon jaunt worked out less well than planned when I walked the fifteen minutes or so to the Tate Modern for the Gerhard Richter exhibition on Wednesday afternoon – only to find that the show I knew vaguely was starting 'this week' actually opening on Thursday – bugger. Since I had a couple of bits to get from Honour and an hour and a half to spare by now, I decided to console myself with a leisurely potter back along Lower Marsh, including jerk chicken with rice and peas from one of the lunch carts and a poke round the vintage shops. My adopted neighbourhood (as usual) did not let me down, nor the evening before when a very agreeable Thai dinner for two was procured a little further up at Sino Thai for under £60 including tip (and three beers each) or even the Saturday lunchtime when more of a greasy spoon breakfast (complete with fried slice) was required at the Coral Bay Café. And all five minutes' walk away!
Despite the misapprehensions of some to the contrary, I am no fan of the overpriced, the tourist chain or even the exceptionally posh (apart from for special treats, which is surely as it should be), and even my undoubtedly plush London accommodation is chosen far more for it's exceptional location, comfort and overall value than it's snob points (which it does not have anyway, being hilariously vulgar and far more fun than that). The preference shared by many ladies for Kensington, Bayswater, Mayfair and the like is a complete mystery to me, and it is surely no coincidence that the two most diabolical London work-hotels I have ever stayed in are both placed squarely (next door to each other, in fact) just around the corner from High Street tube station – one of these at least is so ubiquitous that at least half of those reading will know exactly where I mean with no more to go on than that, and also that any lady checking in by herself may as well be wearing a badge. Give me kebabs at lunchtime, proper tea in mugs and 24 hour local convenience stores any day.
I rounded off my visit with an evening off and my aforementioned trip to the theatre with the lovely Kinky La Rue for Driving Miss Daisy – having intended to sit down with the film in the preceding weeks and not had the chance I was looking forward to reacquainting myself, and the combined efforts of James Earl Jones, Vanessa Redgrave and Boyd Gaines certainly did not disappoint. A wonderful time was had by all, and I even managed not to bawl all the way through it but only at the end – yay! We began by catching up over the Dinner Of Kings at the flagship Leicester Square KFC, and only just made the curtain after a slight mixup with the start times (oops) but thankfully the gods were on our side (less so the punctual theatregoers who had to stand up to let us to our smack-bang-in-the-middle seats; sorry, but I had to smell your plastic-glass-warm cheap lager all evening so it's not as if you didn't get your own back). We have vowed to do it again, so any suggestions for current productions What We Might Like gratefully received!
In other news, I also had occasion to nip onto Oxford Street (returning the shoes panic-bought in Cambridge as mentioned last week); imagine my joy at happening across a shop stocking the oxblood Doc Marten boots that I have coveted since I was about ten years old and was never allowed to have – they were expensive then and nothing has changed, but fortunately resources have improved at my end. I fell upon the shiny size fours with almost-disbelief and put them on immediately before deciding that at least waiting until I got back to the hotel might be sensible, and spent the next two evenings happily pottering around my mini suite in a nightie-and-boot combo that whilst unlikely to grace the pages of Vogue anytime soon, started the breaking-in process admirably well and since the final day was the last I had to walk anywhere before hometime I wore them all afternoon, until finally arriving back in Scarborough a little tired of foot but miraculously blister free.
And in Scarborough I am – the week is filling up and my next available appointments will be on Thursday. As most should know by now (apart from the gentleman I have just spoken to on the telephone) same day bookings are not available unless you ring so early that the chances of me answering are around one in ten, so proper notice is essential; my available hours are on the site too so there is ample information for those keen to catch me before my next jaunt, in barely two weeks time! I am starting to take enquiries for Edinburgh and shortly Belfast, if I can ever figure out how to place an advertisement on Escort Ireland…
Back soon!
Subscribe to blog feed.
Leave a Reply