By amy ~ September 20th, 2021 @ 11:52 pm
And the return to normality continues apace!
I did have the chance to catch up on some domesticity last weekend when some of my Saturday plans were unexpectedly cancelled; the plans to wash my hair and finish off the honey cake went ahead without incident and I not only got a fresh set of listings on eBay sorted but another cake too, thanks to half a bag of desiccated coconut of indeterminate age I found at the back of the baking cupboard.
I also crowbarred in a trip to the Natural History Museum to scope out camping spots, a film afterwards (Copshop – pedestrian) and a trip to the big Sainsbury's in Pimlico to get the shopping done; it was a good day! Things are finally cooling off towards tights and boots weather thankfully – fingers crossed that coats will be next, and my giant scarf – so giant that I didn't have the time to finish knitting it before the weather turned last Spring – is almost complete in preparation. My many trips to Cineworld have all required an Arctic get up irrespective of the outdoor temperature thanks to their previously-mentioned robust aircon and free spirited attitude to energy usage, and I will enjoy not having to carry it all there and back with me like a bloody nomad or risk fainting from heatstroke on the underground. Tonight's 4K restoration of A Clockwork Orange was no exception, and I was thankful to have packed my woolly hat.
This week is shaping up to be a lively one; in other underground news the latest bit of the Northern Line is now open as of this morning and I was up early with a full compliment of fellow train nerds to go for a ride over to Battersea Power Station via Kennington and through the also-new Nine Elms – yay! The new BPS tube station apparently has sixty two roundels which I didn't have time to count before heading back (although here is one!), but one day I will. It's good to have goals.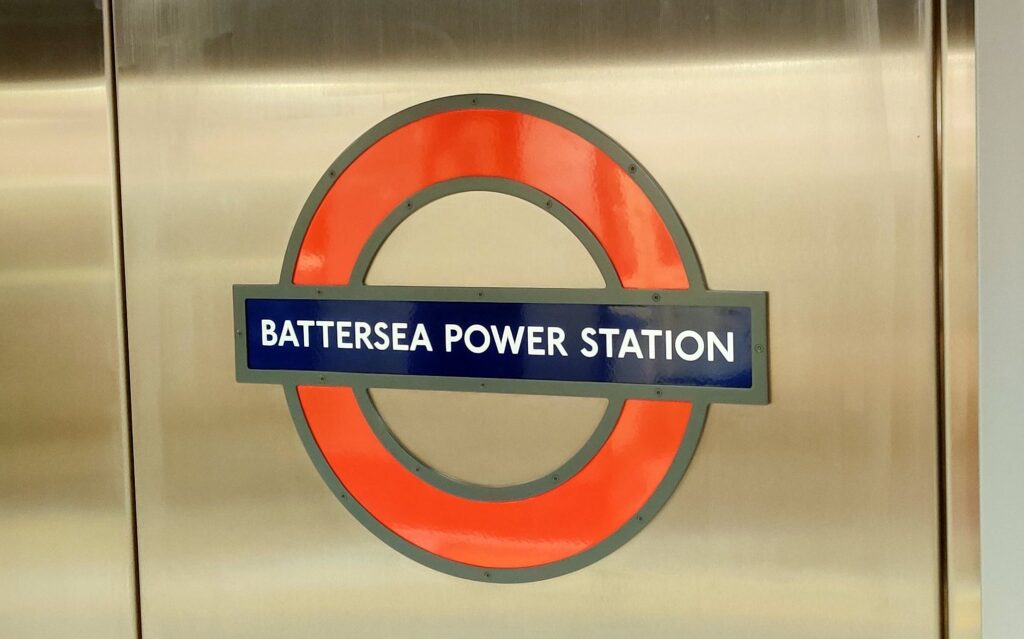 The approach of October means the London Film Festival, and all looks to be back on track after last years' limited offering. Definitely back on track was the ticketing system, which cost me a full hour and a half of my life just to book a dozen cinema tickets after the predictable (and annual) meltdown of the website following a month or so of regular 'reminder' emails about when the tickets would be available to buy; at least one of us remembered! I did manage to secure a ticket for the Saturday night gala screening of Titane – this years' Palme D'Or winner at Cannes – at the Royal Festival Hall, so given that this is a red carpet situation I will be certain to wear my very nicest and shiniest Doc Martens.
LFF runs from the 6th to the 17th of October and I will update availability nearer the time, but most of my tickets are for early to mid evening at times when I would normally be in one cinema or another anyway and won't have a big effect on anything. What might is the midnight screening of the new Bond film next week (but I'll jump that one when I get to it), and what definitely will is my trip to see the Sopranos prequel on Wednesday afternoon, when I will be off grid from lunchtime onwards – I'll make up for it next week.
Back to the dinosaurs for Song Of The Week! Maybe not a solid gold classic, but hopefully it might generate a bit of luck that will magically return the blue stuffed triceratops I shlepped all the way to South Kensington to buy to the Natural History Museum shops's stocklist. Fingers crossed.
More soon! It's going to be a good week.
Subscribe to blog feed.
Leave a Reply